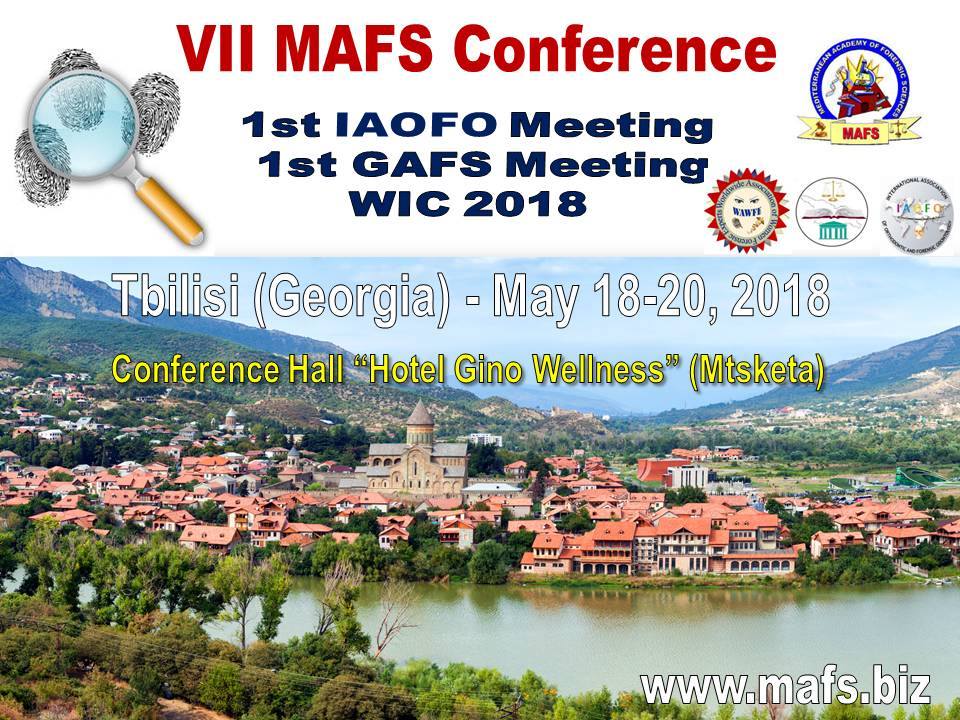 What are the benefits of participation in VII MAFS Conference, 1st IAOFO Meeting, 1st GAFS Meeting, WIC 2018? 
1. Knowledge and experience gained on the conference as world-wide experts and organizers participate in it (Materials of Conference will be publish;
2. Rapprochement of experts and sharing the news (methods, apparatus, etc.) existing in the sphere of forensic science;
3. Excellent working and rest conditions;
4. Low registration and accommodation fees;
All accepted papers will be published in the prestigious Egyptian Journal of Forensic Sciences (Springer).
Deadline for abstracts submission is 18th March 2018.
http://www.springer.com/medicine/pathology/journal/41935
Please note that these prices will be in effect if the confirmation (deposit funds) will be made no later than  February 31, 2018.
Gala Dinner – $ 25 per person 
Gala Dinner in the restaurant "Chashnagiri"
5. Excursions in the old capital of Georgia Mtskheta and  in  Tbilisi ;
6. And finally, the most beautiful country and hospitable people.
Prices of excursions in Tbilisi and  in the old capital of Georgia Mtskheta – 50USD per person (include lunch).